Rambutan
The Conversational AI Infrastructure
Rambutan Core is a managed, fully-featured, integration ready conversational platform.
Connect and Transform
100%
Automate and Actionize
100%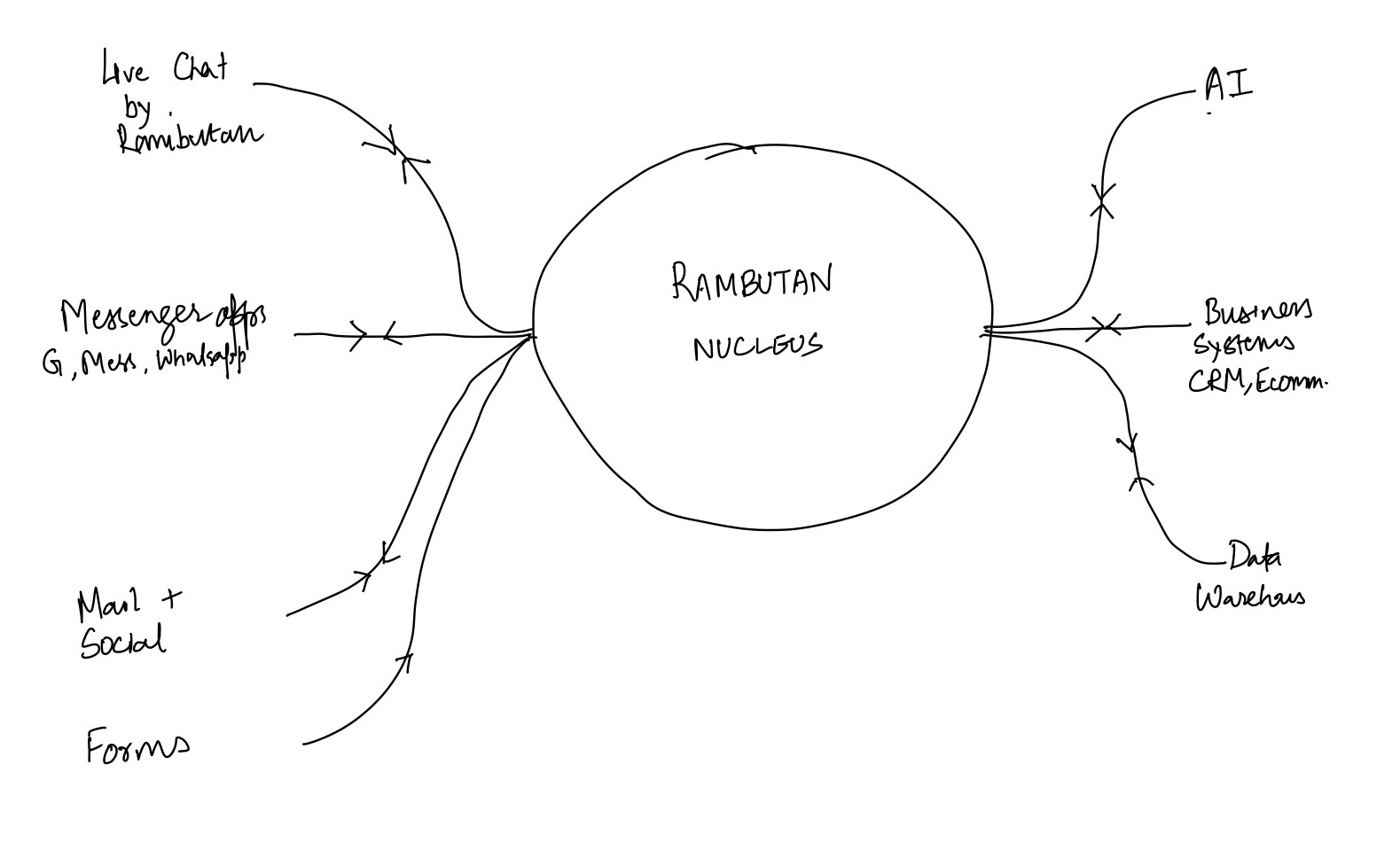 Your Perfect Chat Platform is here. Nothing left for asking.
Rambutan is a chat framework which can be used on its own and can become a controller of all other conversation channels you have.
The icing is the service
Apart from Individual Products, Your exclusive scenario, the brilliance of Rambutan is a service framework covering and maturing your existing conversational journey. 
An inbox which will become the single source of truth for conversations.
Integrate any external system like a CRM or a Data Warehouse and evolve the speed of processing either as a customer care or an operations platform
A Campaign mode to enable all outward communication when required. Think of Newsletters, Surveys and Event Notifications to be sent from one of the channels.
Automate the data collection or functionality by using chat as a channel. Think of allowing people to buy from chat when they have not been coming to website after 3 days.
All your Communication will happen at Shared Inbox
Do not bother too much about the Channels of communications and bring every stream to one place. Manually reply from their, know the context and most importantly know your customer.
Get Shared Inbox